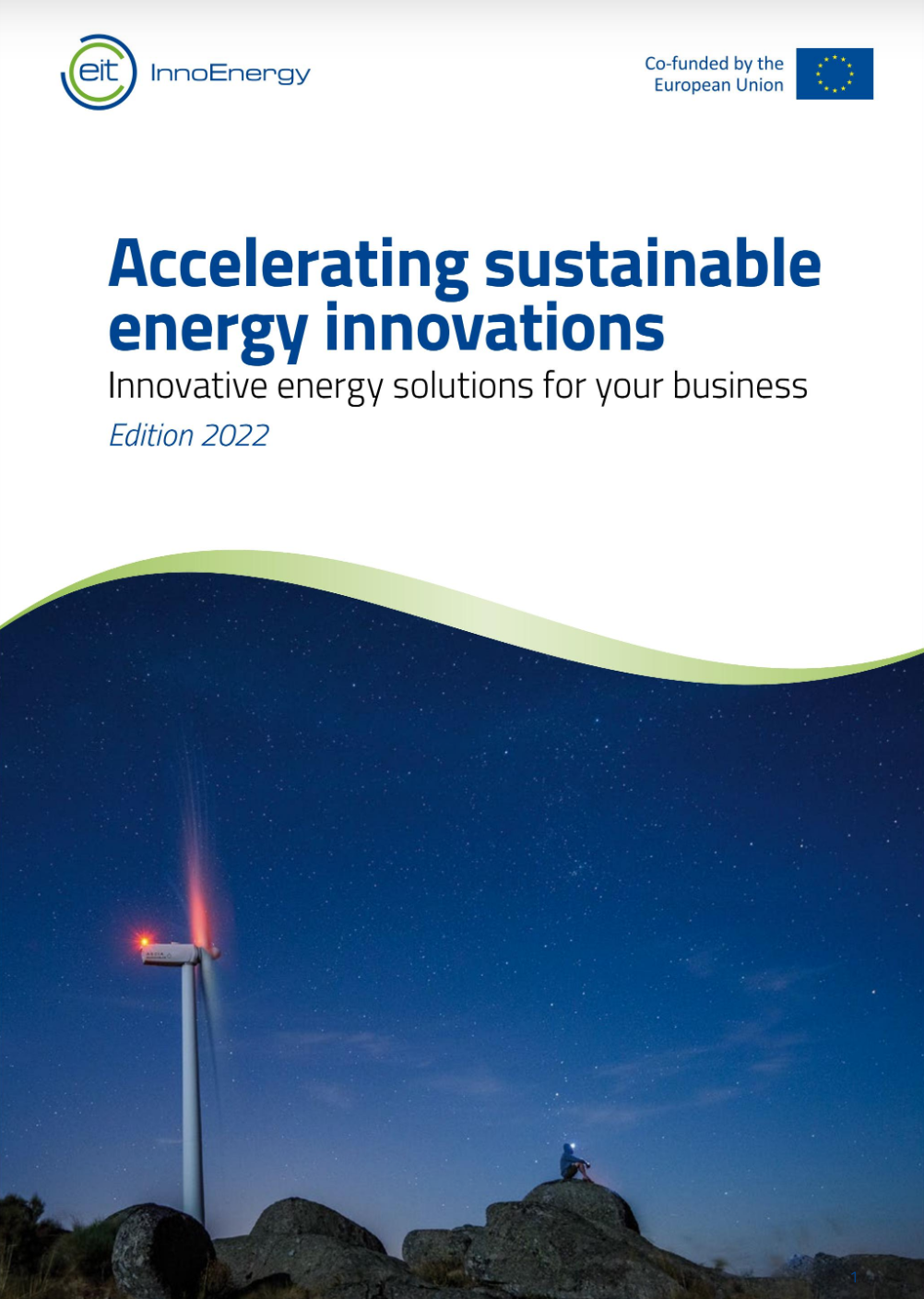 Download EIT InnoEnergy's 2022
Catalogue of Innovations
250+ pre-screened energy solutions to address your company's innovation challenges and net-zero goals
What's inside?
With the multitude of innovations constantly emerging in the energy sector, how do you identify the ones with the highest potential to contribute to your net-zero goals and transform your business at the lowest risk possible? Download our catalogue of 250+ pre-screened energy solutions.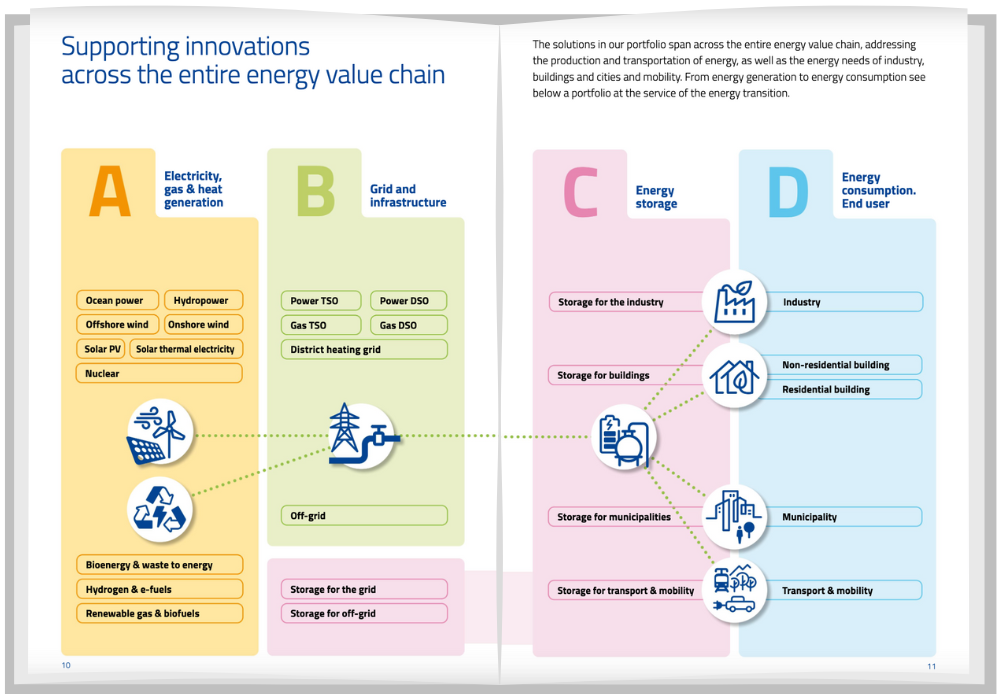 Browse solutions from industries like hydrogen & e-fuels, energy storage, solar PV, heating & cooling, waste to energy, transport & mobility and more.
Make your search for de-risked energy innovations easier and time-efficient.
Browse by market segment, country, commercial stage, benefits for your business, contribution to SDGs, customer references and much more.
Benefit from our trusted ecosystem comprising 500+ partners from across 18 countries and 10+ years of investment in sustainable energy.