Sustainable energy engineering for an urbanised world.
Combining urban planning and energy management, in-depth engineering skills and innovation management techniques, studying for the MSc Energy for Smart Cities enables you to play a critical role in shaping a rapidly urbanising world, and exploring how to create smarter, more sustainable and resource-efficient communities.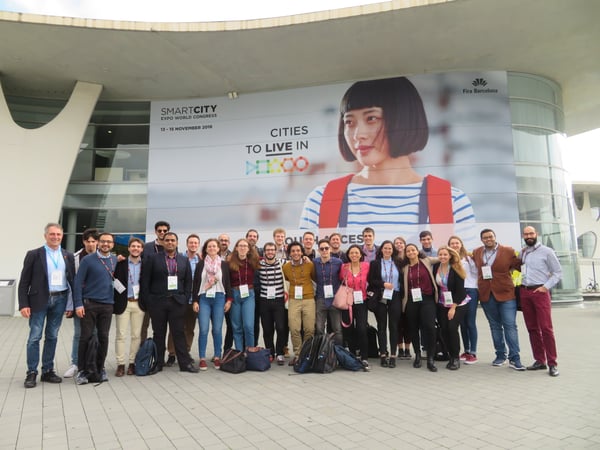 The programme adds depth and breadth to your technical and engineering knowledge, equips you with business skills and innovation management techniques, and connects you to the latest thinking on urban development in a changing society.
MSc Energy for Smart Cities is an international, two-year programme run jointly by four European universities (KU Leuven, Belgium; KTH, Sweden; Grenoble INP, France; UPC Barcelona, Spain). You will join students from all over the world at two of these universities as well as specialist events and activities across Europe. Throughout the MSc Energy for Smart Cities programme, you will have unrivaled opportunities to engage directly with major industry players and research institutes, small specialist companies and innovative start-ups in the field of smart cities and buildings.
Read the student stories for some personal insights and keep yourself informed by submitting the form.

The Master's in Energy for Smart Cities is part of InnoEnergy Master's school; a network of 14 top European universities, 3 Business schools and over 200 industrial partners across Europe. 80% of our graduates are employed in Europe and 4 of them have been recognised as part of the Forbes 30 under 30 list.